New Patients at East Bentleigh Health Group
We want you to know what to expect when you begin care at East Bentleigh Health Group, so you can relax and focus on healing. Our friendly staff is available to answer any questions you may have.
Your First Visit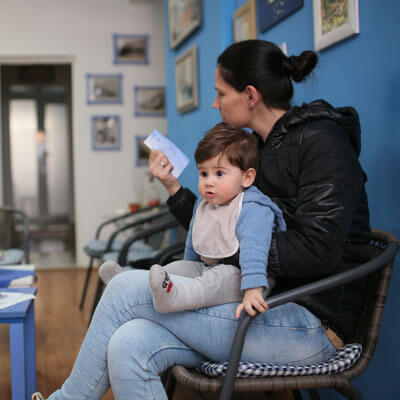 When you enter our homely, welcoming office, our team will greet you and make you feel welcome. You'll complete some paperwork, then meet with Dr Anthony Papaleo (Chiropractor). He'll take his time talking with you, going through your clinical history, and taking a deeper look at any traumas, accidents, injuries or surgeries that may be contributing to your current situation.
We conduct a postural assessment using an app, which will give you a visual representation of where you are now. We'll repeat this assessment later on in care so you can compare and observe your progress.
Next, we'll do an extensive physical examination, which will include neurological, orthopaedic and chiropractic assessments. These exams help Anthony build up a baseline of how your body works and where subluxations exist, so he can determine a course of care to correct the underlying cause of your condition.
Depending on your situation, you may receive your first adjustment at this visit. This initial consultation takes about 30 to 45 minutes.
Education Is Key
Throughout his decades in practice, Anthony has witnessed the power of educating his patients about their bodies and how chiropractic care may help them solve their current problems and achieve long-lasting health. Learning that there are things they can do to help prevent injury and illness gives patients motivation to take ownership of their health.
Optimise Your Health Today
Book your first appointment online today, and start your journey towards better health.
CONTACT US »
---
New Patients at East Bentleigh Health Group | (03) 9579 3999